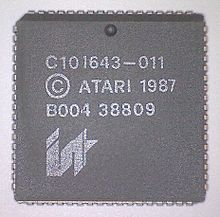 Update on emulator issue, Oct 31st, 2018
Atari legend Nicolas Pomarède points out that it doesn't really make sense to combine the NFSR and FXSR bits the way I do. And he's right!
My mistake was relying on emulators while writing this, and using the NFSR and FXSR bits this way was the only way I could make it work. So…
Wanted!
Someone to figure out what is going wrong here. Please email me your findings at per@brainfish.net - thanks in advance!
---
v 1.04, Oct 23rd, 2018 - There was bug in X clipping when showing fewer than the 16 rightmost pixels. It displayed fine in STEem, which is why I missed it.
»